HTML
Senior Editor

Managing Editor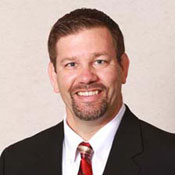 Creative Content Manager

Faculty Development for Medical Educators (FD4ME) is a series of peer reviewed, interactive, e-learning modules devoted to improving the knowledge, attitudes, and skills of medical and other allied health faculty in the important domains of teaching, professionalism, and leadership.  These modules were developed by accomplished faculty working with experts in instructional technology at The Ohio State University College of Medicine.   
This series of online modules addresses topics that are relevant to medical educators today and incorporates interactive technology to aid the process of education and learning.  The modules involve the learner in active processes: comprehension, problem-solving, reflection, answering open-ended questions, and opportunities to review relevant literature and other resources to enhance understanding.  Each module also involves randomly selected post-test questions to motivate and assess the learner's mastery of the important content. 
This methodology provides three important opportunities for learners:  
While completing the learning activity, the learner has the opportunity to review important background and additional material to improve understanding and the ability to utilize valuable information.
The modules can be completed at the learner's convenience, in the best setting for learning, and when they are of most importance to the learner.
Incorporation of video and audio triggers, as well as other interactive sections, actively involve the learner.
The Faculty Development for Medical Educators curriculum is designed to be complementary to other methods for acquiring the skills important for success by faculty at The Ohio State University and other academic medical centers.  Additional learning methods including lecture, discussion, small group instruction, problem-based learning and other self-study methods still have great value for educators in the health sciences. 
These modules have been rigorously constructed based on solid Continuing Medical Education principles, peer review and oversight by the Editorial Board and Peer Review Committee. 
John D. Mahan, M.D.
Professor of Pediatrics
Associate Director for Education, Center for FAME
Assistant Dean for Faculty Development
Vice Chair for Education, Department of Pediatrics
The Ohio State University College of Medicine